Alter Your Budget So You Can Hire an SEO Expert
The fourth quarter is when most businesses take real stock of their situations. CEOs and entrepreneurs look at what they accomplished in quarters one through three and what they need to do in quarter four to end the year "on top." It's also when they figure out what has been working and what changes need to be made. One of the most common things you will hear is "We really need to step up our web presence." An SEO expert can help with that.
The best way to elevate web presence is to step up your SEO. The best way to do this, particularly if you've never really dived into the web optimization waters, is to hire an SEO expert to get you up to speed. Unfortunately, SEO experts are rarely cheap hires. Hiring one typically requires some budget tweaking.
Here are some of the things you can do with your annual budget to help you find the money to get an expert at your table.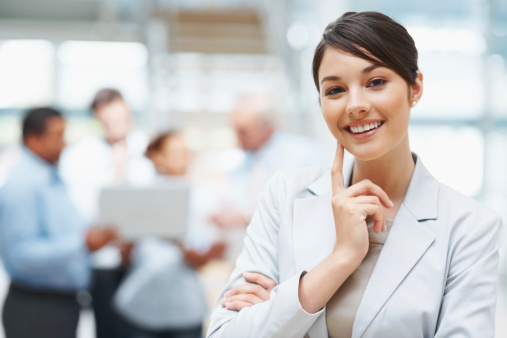 Expertise doesn't come cheap!
1. Find an Expert
Unlike other types of contractors, the rates for an SEO expert vary wildly depending upon how intensive you want their work to be. Spend this fourth quarter meeting with a potential SEO expert so you can get a feel for what it would be like to work with each of those people as well as how much they would charge you to improve your SEO and step up your web presence game.
When you find the person you want to hire, you can get a quote and set up a contract. This will give you the amount of money you will want to clear in your budget.
2. Retainers vs. Itemized Fees
Consider hiring someone on retainer. This might seem more expensive at the get go, but it evens out over time – particularly since getting your expert to work on your business site won't require a series of emails, contracts, and other details to be seen to before the work can start.
It also frees up your budget a bit in that some experts will break up retainer fees by month or by quarter. This requires you to come up with less money in a single go, which makes finding that money in your budget a little bit easier.
3. Check Out Your Annual Spending
It's something you do every year anyway – look at what you spent over the course of the year and whether or not there are any savings to be had or trimming that needs to be done. As you figure out where to cut and trim in the various departments of your business, consider, instead of simply trying to reduce spending overall, reallocating your "trimmings" to your SEO expert budget.
If only it were this easy!
Where can you trim your budget? Here are some common areas:
4. Office Supplies
How much money did you spend over the last year on basic office supplies? Did you actually use everything you purchased, or do you have a huge stockpile that would last ten years because you worried about running out of something?
Consider reducing the money you spend on supplies by at least 20%. If you aren't already enrolled in membership programs at places like Staples and Office Depot, enroll now so you'll have lots of coupons and discounts you can use to your advantage.
5. Printing and Copying
Consider going as close to paperless as you can. Because you're trying to find money in your budget, you probably don't want to spend the money required to switch from a paper-based to a paperless office place. Still, there are things you can do to reduce your printing and copying costs.
Ask people to share files instead of making copies. Keep documents on a cloud-based server so your employees can access them digitally in the field instead of having to print out forms, etc., to take with them to client meetings. Just these two things can probably save you at least 20 to 30% in printing/copying costs over the course of the next year.
6. Superfluous Employees
It's wonderful to create jobs and keep people employed, especially in this economy. But do you really need to employ a professional landscaping staff to keep up the six plants you have in your office building? Surely you can water them yourself – or switch from live to silk and just dust them once in a while!
7. Consider Telecommuting
Allowing employees to telecommute is quickly growing in popularity. There are lots of benefits to allowing employees to telecommute even a couple of days each week. Your employees will be happier and, often, more productive. For you, it is a money saver because most employees will agree to a reduced salary in exchange for the ability to telecommute part or full time.
Note: It's probably not a good idea, though, to cut a cleaning crew's budget. Cleanliness is important to your professional reputation!
Reconfiguring a budget to find funds for something is never fun or easy. It is, however, often necessary. Work with your accountant and sales teams to figure out ways to both cut spending and improve profits so hiring that all-important SEO expert is possible.
Have you had good luck with an SEO expert?  We'd love to hear your thoughts in the comments below. 
Guest author Erin Steiner is a freelance writer from Portland who covers topics including (but not limited to) budgeting tools.