According to recent data, nearly one-third of Internet users now own a tablet. By next year, it's expected to be nearly half. The people who own them tend to purchase more items and tend to be more loyal customers. If you sell online, making sure your eCommerce site is tablet compatible is an absolute must.
Follow this guide to getting your format right for the gadget that is taking over online purchasing.

People who make purchases using tablets tend to buy more things more often.
Responsive Web Design
Responsive web design is a way to design websites that allows them to function properly whether they're opened on a computer or a mobile device such as a tablet. Although some minor features may be sacrificed, it removes the need to have multiple sites and ensures that no matter which device your site is accessed from, it will appear in the correct dimensions, formatted perfectly for the exact device on which it's being viewed.
When you hire someone to design your eCommerce site, insist on RWD, and if you have a site that isn't using RWD, consider an upgrade.
All About the Images
Images that regular website use aren't always right for tablets. New technology such as Apple's retina display makes tablet screens far more brilliant than their less mobile cousins. Your photos must be of the highest quality, but also load fast. This means they should generally be built using CSS. Limit the number of HTTP calls the site must make to load a page to speed up load times.
Slim Down
The viewing surface of smartphones and tablets have less real estate than a computer screen. There is no getting around this fact. When it comes to designing for tablets, you must remove some content to account for the smaller screen. This doesn't mean you have to omit it – it means you have to get creative with tools such as drop-down screens.
Single Column
Use a single-column layout. All of your eCommerce site's pertinent information should be stacked on top of each other in a vertical formation. If the user has to scroll from side to side and then zoom in to actually see the content he or she wants, your site, by definition, is not optimized correctly.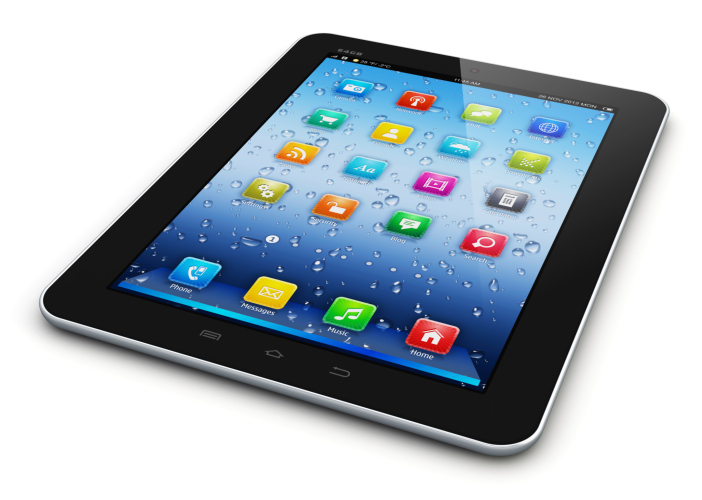 The world has gone mobile – nearly a third of Internet users have a tablet.
The world has gone mobile. The amount of web traffic – including making online purchases – gobbled up by the burgeoning smartphone and tablet industries grows more each month and the mobile trend is forecast to continue in the near and distant future.
Optimizing your eCommerce site is doable and absolutely necessary. If a tablet user wants to buy but is annoyed by your layout, you're missing the point of selling online.
Guest author Andrew Lisa is a freelance writer living in Los Angeles. He writes about eCommerce, digital technology, and mobile payments.