According to Statistic Brain, the average attention span of a goldfish is nine seconds. The average attention span of a human is eight seconds. This is why your business needs Instagram.
Why Instagram Works
Instagram is tailored to fit the image-conscious audiences of today. People are bombarded with information coming at them from every direction. Instagram appeals because its interface is intuitive and it enables users to quickly distribute their photo message across all social media outlets with one simple click.
Why the Power of Instagram Is Awesome
As Atlantic Wire reports, Instagram has 90 million monthly users. Each of those users represents your potential customers.
In addition, when your online business links up with Instagram, you are acquiring the exponential power of their subscribers. Every Instagram user you reach has already proven themselves to be a social media user. By virtue of this fact, your business is practically guaranteed to be tweeted, liked, or shared.
Ways Your Business Can Use Instagram to Impart Your Company Image
One way your business can benefit from utilizing Instagram is by arming key employees with an Instagram account in the business department name. For instance, your marketing department manager could post an enticing new product image monthly, creating an appetite for an item before it's even hit your online store shelves. Your HR department head could post candid moments from the annual picnic or awards ceremony (with the employees' permission, of course). This type of post is a powerful way to communicate your business culture. If your company spends money on charitable contributions (it does, right?), your CFO could post a moving snapshot of the charity in action.
A second way to harness the power of Instagram is to host an Instagram event. Challenge your subscribers to a photo contest. Choose a theme in line with your corporate identity. For example, a clothing company might offer a prize to the best Instagram image of homemade children's costumes for school plays and Halloween. A food company could have a best recipe contest based solely on the image of the final dish. Let your subscribers vote and choose the winner.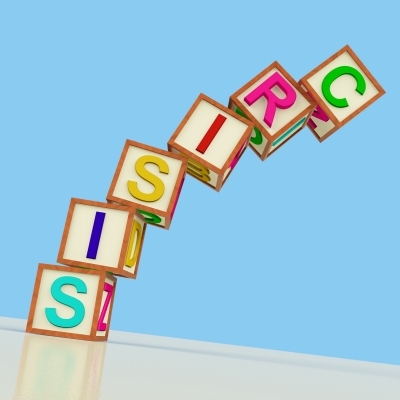 A bad reputation spells crisis for your online business.
What to Do to Mitigate Reputation Damage
The awesome power of Instagram does have a few drawbacks. Because your business images are flung instantly to the far reaches of the Internet, your reputation can be negatively impacted in one blinding explosion of controversy. What happens if your stellar senior head of HR accidentally pushes out a picture of a married employee getting cozy with a young intern? The fallout can be rough, even though technically it's nothing to do with your business.
It helps to know how to remove personal information from the online world. It is possible, and it's often necessary. The reason you don't hear about it is because it works.
Instagram is a fun and powerful toy. But if you're going to play in Internet space, you have to dust yourself off every now and again.
Guest author Kate Supino is a professional freelancer who advises online business on how to remove personal information in cases of negative publicity.
Images courtesy of Stuart Miles / FreeDigitalPhotos.net